2015 Speakers
|| Conference Presenters || Pre-Conference Presenters || Post-Conference Sunday Workshop Presenters || Post-Conference Workshop Presenters ||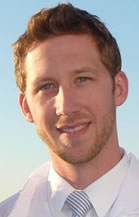 JAMES BISHOP
University of Vermont, Neuroscience Graduate Program, Burlington, VT

James Bishop is a Ph.D. candidate in Neuroscience at the University of Vermont (UVM) in Burlington, VT, who has devoted over seven years of research to the study of chronic pain. Prior to joining the graduate program at UVM, James spent four years conducting translational pain neuroimaging studies in clinical populations and animal models at Harvard Medical School and Massachusetts General Hospital under mentors Dr. David Borsook and Dr. Lino Becerra. His dissertation research at UVM utilizes neuroimaging methodologies including functional magnetic resonance imaging (fMRI) and diffusion weighted imaging (DWI) to investigate both functional and structural changes of the brain in chronic pain populations. Maintaining a translational approach to study pain, James works with mentor Dr. Helene Langevin to develop and validate a porcine model of low back pain pathophysiology. Concurrently with mentor Dr. Magdalena Naylor, he uses neuroimaging techniques in both the animal model and musculoskeletal pain populations to investigate brain plasticity associated with chronic pain and following therapeutic intervention.
---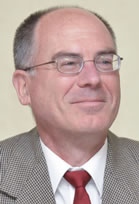 GEOFFREY BOVE, DC, PhD
University of New England College of Osteopathic Medicine, Biddeford, ME

Dr. Bove is a Professor at the University of New England College of Osteopathic Medicine, in Biddeford ME. Primarily a neurobiologist studying pain mechanisms, Dr. Bove's research has become focused on effects and mechanisms of manual therapy. He has published manuscripts in such venues as Journal of Physiology, JAMA, Journal of Neurophysiology, Experimental Biology, and Neurobiology. Dr. Bove has taught gross anatomy and human biomechanics at University of North Carolina, Harvard Medical School, Southern Denmark University, and University of New England. He has been involved in the Fascia Research Congresses in planning, scientific content, and presenting since their inception.
---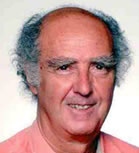 LEON CHAITOW, ND, DO
Honorary Fellow University of Westminster, London

Leon Chaitow graduated from the British College of Osteopathic Medicine with postgraduate studies in acupuncture, cranial osteopathy and orthomolecular nutrition. A practising naturopath, osteopath, and acupuncturist with over forty years clinical experience, Leon Chaitow is Editor-in-Chief of the Journal of Bodywork and Movement Therapies (Elsevier). Coedited/coauthored: Fascia in Manual Therapy – The tensional network of the human body (with Findley, Huijing & Schleip; Elsevier 2012); Practical Physical Medicine Approaches to Chronic Pelvic Pain (with Jones; Elsevier 2012); Sole editor of: Fascial Dysfunction: Manual Therapy Approaches (Handspring 2014). He regularly lectures in Europe, USA, Canada and Australia where he instructs physiotherapists, osteopaths, chiropractors, as well as massage therapists. He has been a keynote presenter at numerous international conferences, most recently British Fascia Symposium, Windsor UK 2014. After retiring from the University of Westminster he was awarded Honorary Fellowship in 2005 in recognition of services to Complementary and Osteopathic medicine. He is a member of the FRC Scientific Committee.
---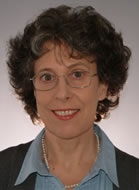 JULIE ANN DAY, P.T.

From Adelaide, Australia, Julie Ann Day has been a physiotherapist since 1977. She currently lives and works in Padova, Italy. In 2011, she completed a Degree-bridging course in Physiotherapy at the University of Verona, Italy. Working mostly in Orthopaedics, Julie is specialised in Connective Tissue Massage (Dicke and Teirich-Leube methods) and has always been highly interested in various forms of therapeutic exercise such as Feldenkrais, Hatha Yoga and ETC (Esercizio Terapeutico Conoscitivo – an Italian technique of proprioceptive exercises). Currently a part-time staff member in an outpatient clinic at the Ospedale dei Colli, Ulss 16, Padova, Italy, and clinical tutor for Physiotherapy students from the University of Padova during their Orthopaedic clinical placement, Julie also has a small private practice. Student of Fascial Manipulation® with Luigi Stecco since 1999, Julie became an authorised teacher of Fascial Manipulation® in 2002
---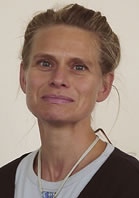 VIBEKE SØDRING ELBRØND, PhD
Department of Veterinary Clinical and Animal Sciences, University of Copenhagen, Denmark

Dr. Elbrønd earned her degree in veterinary medicine from the University of Copenhagen in 1988, and earned a PhD in Veterinary Anatomy and Physiology in 1992. She is an associated Professor in Veterinary Anatomy and Biochemistry at the Department of Clinical Veterinary and Animal Sciences, teaching veterinary as well as life science students in general and functional anatomy, histology and embryology. She also supervises bachelor and masters students. Dr. Elbrønd is an internationally certified veterinary chiropractor since 2008. This has led to a change in research focus, including functional anatomy, fasciae and functional interactions of the locomotion system of animals. In additional to professorial duties, she has a practice treating the locomotion system of dogs and horses with manual therapies such as chiropractic, muscle and fascia treatments, and laser therapy. She is a member of the FRC Scientific Committee.
---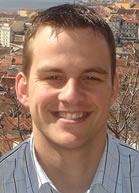 CÉSAR FERNÁNDEZ DE LAS PEÑAS, PT, PhD
Department of Physical Therapy, Occupational Therapy, Rehabilitation and Physical Medicine, Universidad Rey Juan Carlos, Alcorcón, Madrid, Spain

Dr. Fernández has published more than 200 publications and he is first author of approximately 140 of them. Most papers concentrate on clinical human pain research, drug screening and interaction between motor control and chronic pain. The most relevant topics of his research is focus on neck pain, headache and neuro-physiological effects of manual therapy. His research activities are concentrated on biomedical sciences within neuroscience. The specific research areas have been on pain and assessment of pain in volunteers and chronic pain patients. The main focus is on human clinical chronic pain research. A substantial network of international collaborations with 5 different countries has been established with universities and hospitals. He has participated in 50 conferences with related published abstracts/ proceedings and he has given several lectures at Spanish and foreign universities and hospitals. He has given around 40 invited lectures at international meetings/workshops/seminars. He has 12 years of university teaching and he has achieved experience by teaching physiotherapists, and he has held specialising-courses for medical doctors within neurology and orthopaedics. He is a member of the FRC Scientific Committee.
---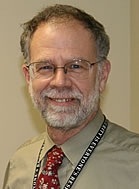 THOMAS FINDLEY, MD, PhD
VA Medical Center and Rutgers, the State University of New Jersey, New Jersey Medical School, Newark, NJ

Dr. Findley completed his residency training in Physical Medicine and Rehabilitation at the University of Minnesota under the guidance of FJ Kottke, MD PhD, one of the founders of that field. He earned his PhD in physical medicine, and received state of the art training in physical therapy, exercise physiology, psychology, and anthropology. He has extensive training in complementary medicine and is an active clinician (Certified Advanced Rolfer™) as well as a researcher at the VA Medical Center East Orange NJ which is a member of the Planetree Network of hospitals incorporating integrative medicine. Dr. Findley is Professor of Physical Medicine and Rehabilitation at Rutgers, the State University of New Jersey, New Jersey Medical School. He has been a speaker at numerous international conferences, most recently a keynote at World Congress on Low Back & Pelvic Pain, Dubai, Oct 27-31, 2013. He is the Founder of the Fascia Research Congress, and served as CEO and executive director from its inception in 2007 through 2013.
Dr. Findley is the recipient of the prestigious 2009 Northup Award from the American Osteopathic Association for his paper Three-Dimensional Mathematical Model for Deformation of Human Fasciae in Manual Therapy. He is a member of the FRC Scientific Committee.
---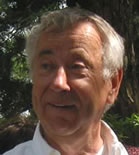 SERGE GRACOVETSKY, PhD

Dr. Gracovetsky graduated from the Swiss Federal Institute of Technology in 1968 in nuclear physics and earned a PhD in Electrical Engineering from the University of British Columbia (Canada) in 1970. He went on a tenured faculty at Concordia University in Montreal (Canada) for 27 years. His main interests varied from the control of paper machines, the analysis of the injury process experienced by military jet pilots during emergency ejection, the study of the human spine, the study of the reasoning process of physicians making a diagnosis for lower back pain and various other related (and unrelated) topics. In addition, he founded and controlled four technological companies developing products in the field of measurement and the function of the spine. These companies exploited the concept of the spine as being the primary engine driving the pelvis during gait. The technique has been used on over 500,000 patients in many countries. Dr. Gracovetsky holds 22 patents, has written a few dozen papers and some books and has presented at a few hundred conferences.
---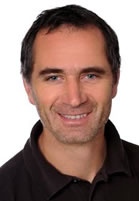 ANDREAS HAAS, LMT
Andreas Haas has been practicing manual treatments since 1998, combining a lot of different approaches such as massage, fascia-therapy, osteopathic visceral therapy, craniosacral and neurogenic mobilisation and techniques from TCM. He is the founder and director of the Manus Training Center and the Manus Fascia Center in Austria. Besides teaching fascial anatomy, he is an instructor for several manual techniques such as triggerpoints, fascia-therapy, visceral treatments, neurogenic mobilisation and traditionel chinese manual treatment (Tuina-Anmo). One of his focus points is combining western and eastern medical schemes. Since 2012 he has been developing the Integrated Fascia Therapy, a new approach for treating somatic, viseral and neurogenic fascial restrictions.
---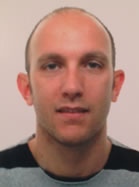 ANDREA PASINI, PT

Andrea Pasini is a physiotherapist who lives in Cesena, Italy where he has been working in his private clinic since 2002. He took part in his first course of Fascial Manipulation® in 2003, attending the course again in 2005, 2006, 2007, 2008. Between 2005 and 2008 Andrea attended many courses of Osteopathy and Postural Re-education before deciding to work exclusively with FM®. He became an authorized teacher of FM® Level I and II in 2012. In 2008 he attended the first course of Fascial Manipulation for Internal Dysfunctions (FMID Level III) and since 2014 he is an authorized teacher for FMID.


---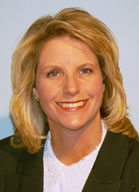 THERESA A. SCHMIDT, DPT, MS, OCS, LMT, CEAS, DD

Theresa Schmidt is a physical therapist, massage therapist, hypnotherapist, and personal trainer in private practice in Long Island, NY. She is Board-certified in Orthopedic Physical Therapy,and graduated from Long Island University's Masters Physical Therapy Program in with Highest Honors, class of 1985. She served as Chair of the Physical Therapist Assistant Program and as faculty of the Physical Therapy Program at Touro College in New York, NY, at Nassau Community and CUNY Queens Colleges. She practices myofascial, craniosacral, muscle energy, strain-counterstrain, positional release, joint and visceral mobilization, acupressure, functional exercise, IIST, IET, and therapeutic touch. She presented her doctoral research for FRC 2012 on "Effects of Strain/Counterstrain on Neck Pain and Disability". Dr. Schmidt is President of her continuing education company, Educise Resources Inc. in NY, and has presented for APTA, AOTA, AMTA, NASA-Inomedic Health, Cross Country Education, MotivationsCEU, HomeCEUConnection, and private clinics. Dr. Schmidt received a doctoral degree in Physical Therapy from the University of New England. Additional information is available at www.educise.com.
---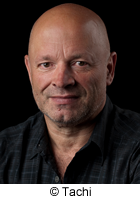 PETER SCHWIND, PhD, MA
Dr. Schwind is the Director of the Munich Group for interdisciplinary manual treatments and has worked in private practice since 1980. He was trained at the Rolf Institute of Structural Integration in the United States as a practitioner and as an instructor. For more than twenty years he has been teaching for the Rolf Institute and the European Rolfing Association internationally as an Advanced Instructor. Based on the Rolf method and based on longterm studies with Jean-Pierre Barral D.O. he developed the concept of Fascial and Membrane technique. He has been table assistant with courses of Jean-Pierre Barral over a period of twenty years within the field of visceral manipulation and treatment of fascial crossroads. His book Fascial and Membrane Technique: A manual for comprehensive treatment of the connective tissue system (Elsevier 2006) has been translated into several languages. He has published articles regularly for the German Journal of Medical Osteopathy, for the German Journal D.O. Deutsche Zeitschrift für Osteopathie (German Journal for Osteopathy) and for the Journal of Structural Integration. He teaches Fascial and Membrane Technique and Visceral Manipulation internationally for the Barral Institute and for the Munich Group. He is lecturing regularly for the German Association of Oral Implantology and for the Munich Orthopedic conference at the Klinikum Grosshadern in Munich about Fascial technique.
---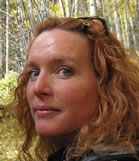 KIRSTIE BENDER SEGARRA, PhD, LMT, RMTI, ERYT

Dr. Kirstie Bender Segarra is a Doctor of Integrative Medicine focusing on fascial health. She has been practicing bodywork (structural integration) and yoga since 1996. She originally trained with traditional healers in Bali, Indonesia and then continued her training in massage therapy to become a LMT, then continued education with KMI (Tom Myers and Peter Ehlers) and Erik Dalton in structural integration. She is the author of Myofascial Yoga: A Movement and Yoga Therapists Guide to Asana. She is a full time faculty at the University of New Mexico-Taos and Chair of Integrative Health and Medical Massage. She trains yoga teachers and medical massage therapists.
---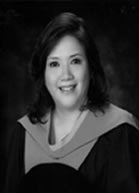 CONSUELO GONZALEZ-SUAREZ, MD, PhD

Professor Consuelo Bebet B. Gonzalez-Suarez is a rehabilitation specialist whose interests are in research and clinical practice. She has more than 20 years of experience in rehabilitation medicine and a certified musculoskeletal sonologist. She is presently the chair of the Clinical practice guideline committee of the Philippine Academy of Rehabilitation Medicine (PARM) which is responsible for guideline contextualization and its implementation. As a byproduct of this work, she has speaking engagements on the development of Clinical Practice Guideline for Musculoskeletal and Neurological Dysfunctions in the Philippines and Australia. She is also the project leader of a multicentre study on the audit of in-patient stroke rehabilitation practice in the Philippines. To date, Bebet has more than 40 publications in scholarly and peer-reviewed journals. She is a recipient of Gold Award in Research Publication and Dangal Award for Best Published Research from the University of Santo Tomas. Additionally, Bebet is a professor of the College of Rehabilitation Sciences and a consultant of the Apolinario Mabini Rehabilitation Centre of the University of Santo Tomas. She is an Adjunct Senior Lecturer of the Division of Health Sciences, University of South Australia.
---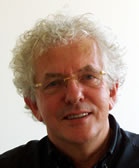 JAAP VAN DER WAL, MD, PhD

Until his retirement in February 2012, Dr. Jaap van der Wal worked as senior lecturer (associate professor) in Anatomy and Embryology at the University of Maastricht, Holland. Since his graduation as a medical doctor (1973), he became an anatomist-embryologist and specialized first in the functional anatomy of the locomotor system. In 1998 he graduated as MD in this field by a dissertation on a 'trans-anatomical' view on human propriocepsis (sense for posture and locomotion). He functioned as researcher and teacher at various university institutes for Anatomy and Embryology in Holland. His passion is Human Embryology. "The human body is a process, developing and functioning in time. The embryo moves, behaves in forms. The fields of study Kinesiology and Embryology meet at the domains of movement, motion and form." His connection with fascia research is mainly represented by his presentation on various conferences of the architectural concept regarding the description of the functionality of fascia and connective and muscle tissue. He teaches this concept to osteopaths with the slogan: The brain knows nothing of the anatomical muscle man but is involved in Motion, following the functional architecture of the Posturing and Locomotion System.
---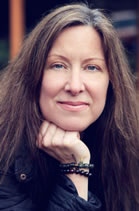 LISA (PROSSER) WATSON, B.A. & Sc., RMT, KT, FFTP

Lisa studied her Degree at Mount Allison University followed by the West Coast College of Massage Therapy in Vancouver, a 3000 hour program; she was one of the top students in her class. Lisa works in an interdisciplinary rehabilitation clinic and she founded Nanoose Bay Massage Therapy Clinic in 2002. After losing her mom to Alzheimer's in early 2014, Lisa has been focused on Functional Medicine to help deal with the inflammatory component of not just Alzheimer's, but various clinical conditions. Her main clinical interest is studying and treating complex Musculoskeletal Conditions, pain referral patterns and mastectomy patients. Lisa has found that using a variety of taping techniques can be extremely versatile treating Musculoskeletal Conditions. FFT offers a treatment approach with incredible results over a short period of time.
---