2015 Fascia, Acupuncture and Oncology
JOINT CONFERENCE ON FASCIA, ACUPUNCTURE AND ONCOLOGY – NOVEMBER 14, 2015 – BOSTON
A one-day joint conference, co-hosted by the Fascia Research Society, the Society for Acupuncture Research, and the Society for Integrative Oncology was held Saturday, November 14, 2015, at the J.B. Martin Conference Center, HMS, Boston, MA.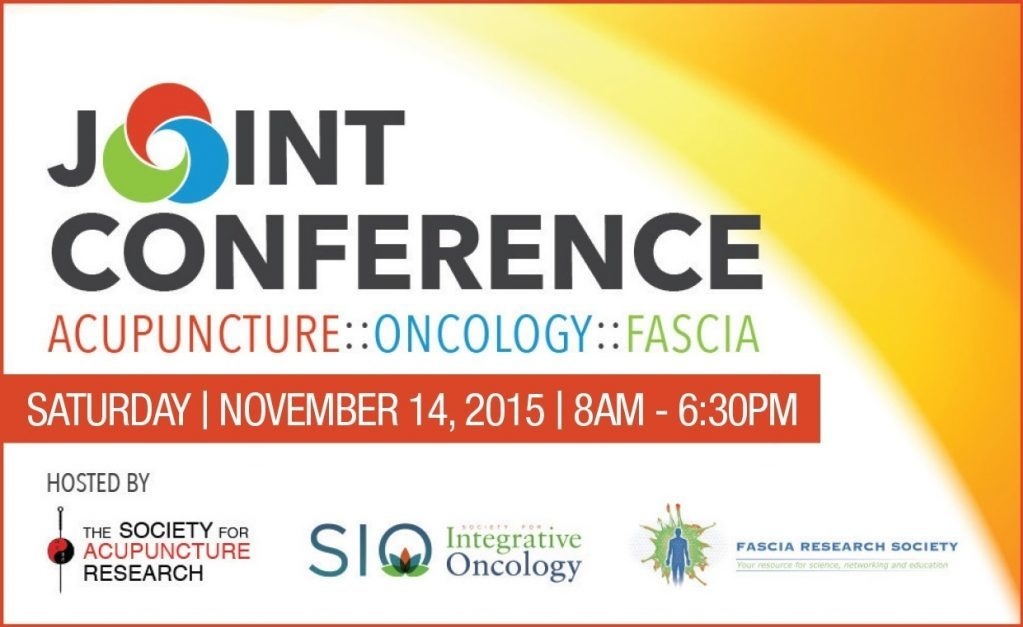 The event, organized by the Osher Center for Integrative Medicine of the Harvard Medical School and Brigham and Women's Hospital, synthesized clinical and basic science research highlighting the importance of connective tissue in cancer biology and the role of acupuncture in an integrated approach to health promotion and cancer prevention.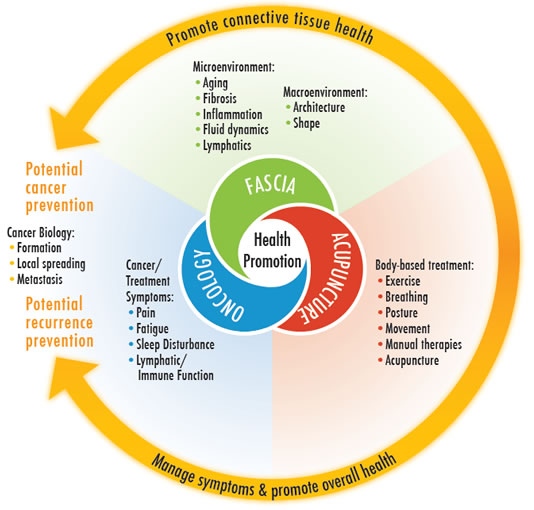 Three key areas of overlap in acupuncture, oncology and fascia research were explored:
Acupuncture and oncology: Role of acupuncture in the care of cancer patients including the management of pain, fatigue and sleep.
Oncology and fascia: Importance of the connective tissue matrix in tumor growth and metastasis.
Fascia and acupuncture: Transduction of mechanical signals from acupuncture needles to connective tissue.
The program featured twelve 30 minute plenary talks, addressing the respective interfaces between Oncology and Fascia, Fascia and Acupuncture, and Acupuncture and Oncology. The conference culminated in a panel discussion with audience Q & A. Continuing education credits for the Joint Conference were approved for Acupuncturists by NCCAOM.
See Joint Conference Video Presentations | See Joint Conference Photo Gallery
---
ORGANIZED BY: